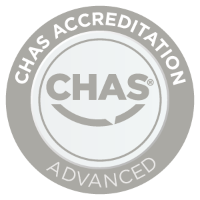 FIT-OUT – REFURBISHMENT – UPGRADES – NEW BUILD
DESIGN – CONSTRUCTION DESIGN MANAGEMENT (CDM)
SUPPLY – BLINDS – FLOORING – FURNITURE – INTERIORS

We were asked to come in to Nigel Webster and Co's offices to design a modern, fresh new look for their reception/admin office. We came up with an initial design and after consultations with the client the design was approved.
We then brought in our M & E, build and flooring contractors. We changed the radiators to designer graphite ones and ran electrical cables into the new floor boxes to facilitate the new desk positions.
New flooring throughout and LED lighting enhanced the area to look larger and brighter.
A new purpose built cupboard was installed to house the server and IT hardware.
Finally we installed new company window graphics, reception seating and desks along with the bespoke reception desk to welcome clients.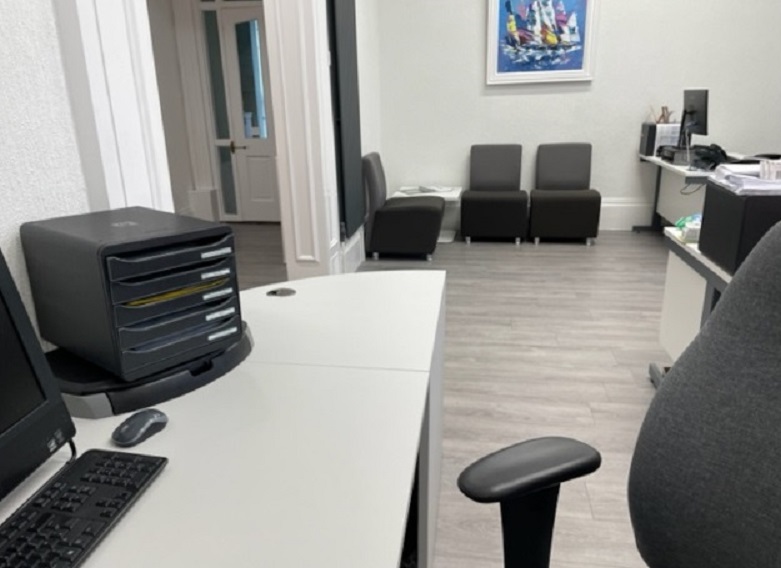 "Following the lockdown period, it was noted that our office was looking extremely tired & outdated. The Westcare team redesigned the layout & look of our reception area which now looks, modern, efficient & clean. Their assistance was invaluable in rejuvenating our office space which is often commented upon by our clients as being a huge improvement."
J A Chapman FCA​
Director
Nigel Webster & Co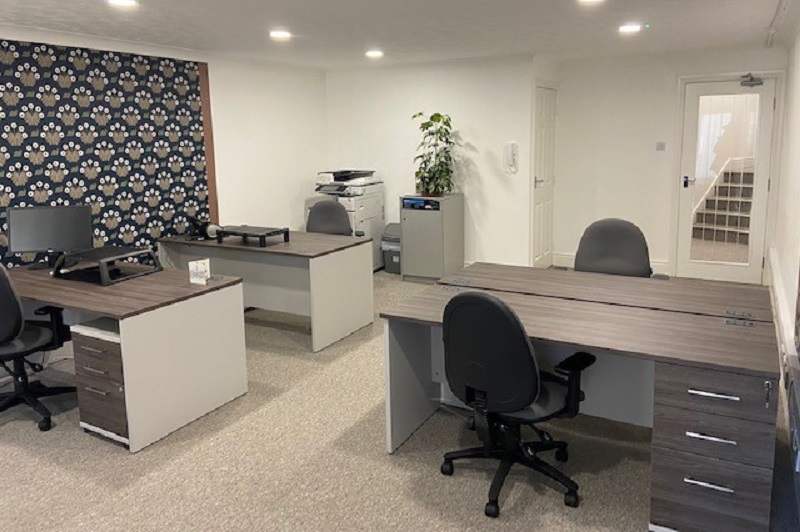 "We were delighted with the service we received from Fi, Lee and the team at Westcare. The consultation process prior to us making the order, that enabled us to choose the right furniture for our new office space was a real help. We are delighted with the quality of the furniture and would definitely be using Westcare again for future purchases."
James Clarke MNAEA​
Director
Lang Town & Country
We were approached by the client to offer some ideas for a new office that they were planning which needed to accommodate compliant desking and work spaces for new teams, on two floors. Within these spaces, allowance was required for a waiting area and boardroom, as well as matching some existing furniture. The brief was to create a fresh and modern working area which would have a positive impact on staff and visitors.
At the initial meeting, we were able to understand what the client wanted to achieve and at further meetings we offered several options and plans as a basis for the finished designs. Consultations with the client throughout the design and planning process ensured that we understood exactly what they envisaged the final layouts would look like.
Our Client was building a modern new extension to the school and asked Westcare to provide ideas and suggestions to complement the bright and light new building for the children and staff. We visited the site and discussed plans with our client on several occasions to gain an insight into their vision for furnishing the new building. We were able to produce several options for furniture and colour schemes, as well as offer samples to assist with choosing the correct style of furniture that would be comfortable and hardwearing, but also make a visual impact in all areas.
Pomphlett Primary School
New Build Fit-out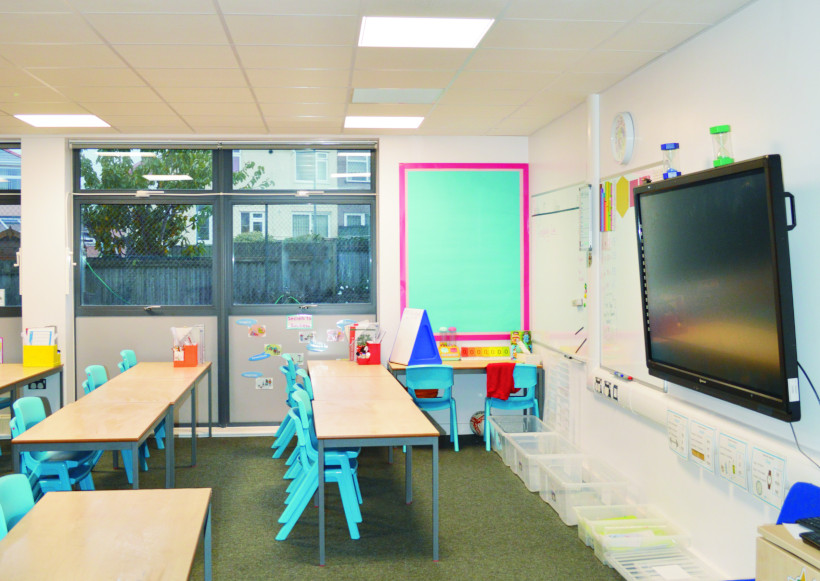 "Westcare Supply Zone assisted with the provision of classroom furniture for our new build extension. This included eight classrooms, five intervention rooms and a new staff room.
The furniture was delivered on time and assembled by competent staff.
We were very impressed with the designer's ideas for our new staffroom. We now have a seating area with a café style bistro space – the perfect environment for our busy staff members to relax!"
Debbie Reid
Senior Administrator
Pomphlett Primary School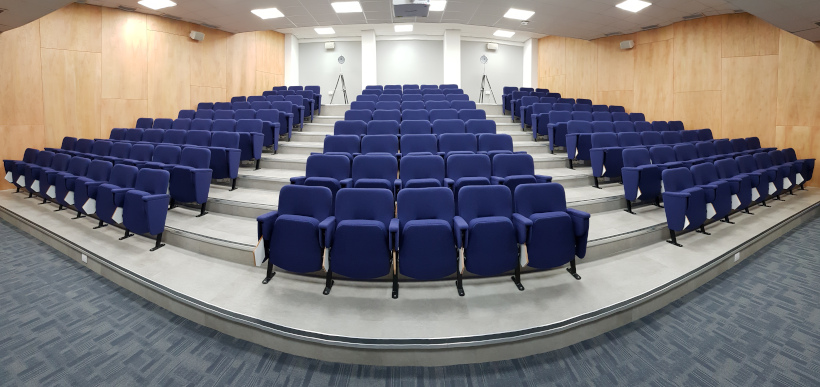 "All of the theatre walls were fitted with marine ply and varnished. Finally, the new contemporary seating was installed into the concrete floor and the area at the back of the theatre in the the alcoves was enhanced with display lights featuring a colour changing setting to create a cinema ambiance. Funky movie lights completed the project."
Lynn Tamsett-White
Estates Development Manager
Plymouth Marjon University
Westcare's Education Interiors department was called in to update and refurbish our Lecture Theatre. The room had been used for a variety of purposes and we wanted to establish a dual purpose theatre, used for lectures during the day and convertible into an area which the students could use for a movie night.
The area was tested for asbestos and the flooring was found to test positive. This was swiftly and efficiently dealt with by specialist contractors. The flooring was replaced with a modern, non slip finish over all of the stepped areas and the entrance was fitted with carpet tiles.
We were then able to fit 72 new double sockets with USB charging slots, using Westcare's panel of accredited electricians.
Westcare was approached by the Director of the Marjon Business School and the Finance and Estates Co-ordinator to quote and implement a design for the new business school, to be known as The Edge Project.
Working closely with our Client's brief, a meeting room, reception and office area were fitted with workstations, seating and storage to provide a light, clean, inviting and ergonomically sound environment. At our Client's request Westcare also undertook to supply and fit an innovative, bespoke partition solution, which was designed and manufactured to fulfill both visual and accoustic criteria.
Plymouth Marjon University Business School Refurbishment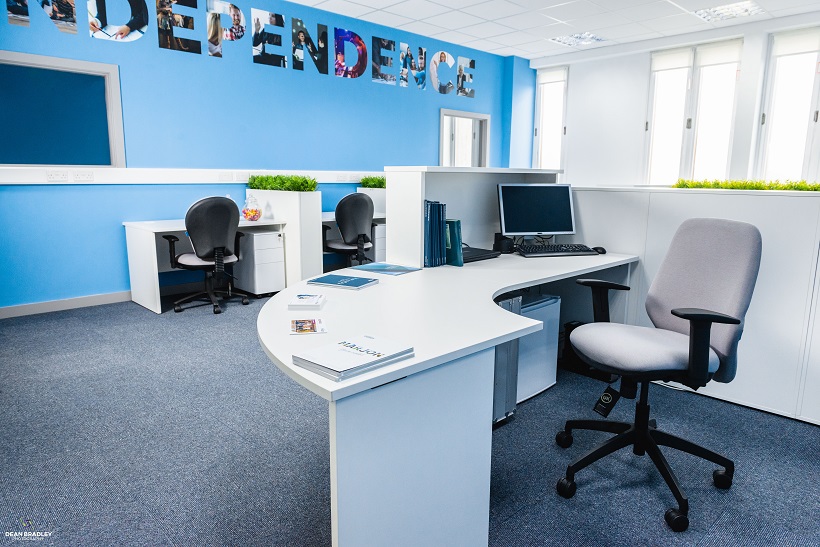 "Westcare took the time to work with us to understand what we required for Marjon Business School. They sourced fantastic furniture and built a bespoke piece to match our requirements. Working with Westcare has been a joy. The team is helpful and considerate putting the customer first at all times."
Dr Emily Beaumont
Associate Professor and Director of The Marjon Business School
Plymouth Marjon University
Hele's School Library Refurbishment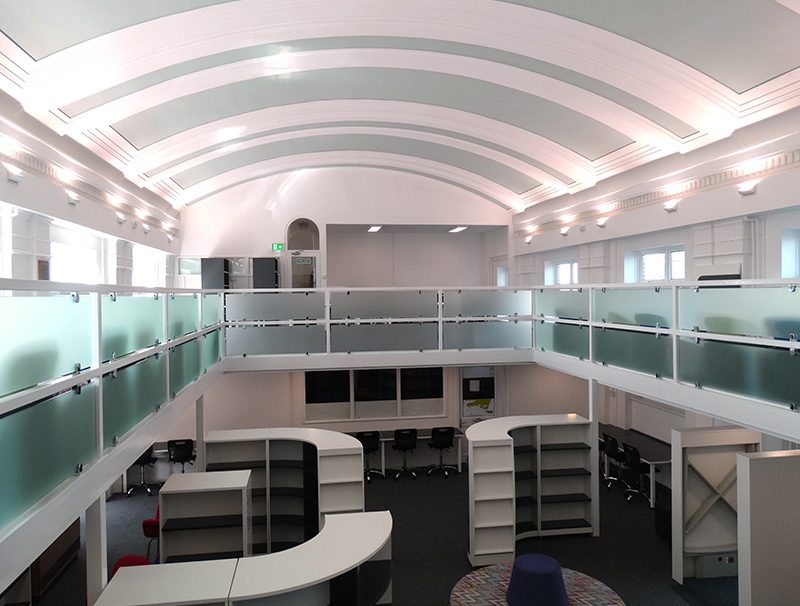 "It's been a pleasure working with Westcare during our library refurbishment. From design to completion, nothing was ever too much trouble. The customer care and high standards provided throughout the project have been second to none. The students and staff are thrilled with the transformation."
Wendy Farnham
Director of Business & Finance
Hele's School
We were called upon by Hele's School to complete a number of build and refit projects around the school including their corridors, reception and their impressive library building which was in need of modernisation. The remit for the library was to create an open and airy atmosphere where the students would feel welcome and want to be a part of.
Designed as a collaboration between the Client, Westcare's Project Managers and supply partners. We ensured that adequate storage was available for books, while still keeping the library bright and spacious. There was enough comfortable seating to allow for relaxed reading and sufficient benching for IT use so that students could study more formally.
The client required high specification furniture to complement this impressive building, and special information features for the visitor centre.
The conference room needed to be a flexible area with options for different seating and cable layouts without compromising on quality.
This space planning and furniture project was completed within budget and on time.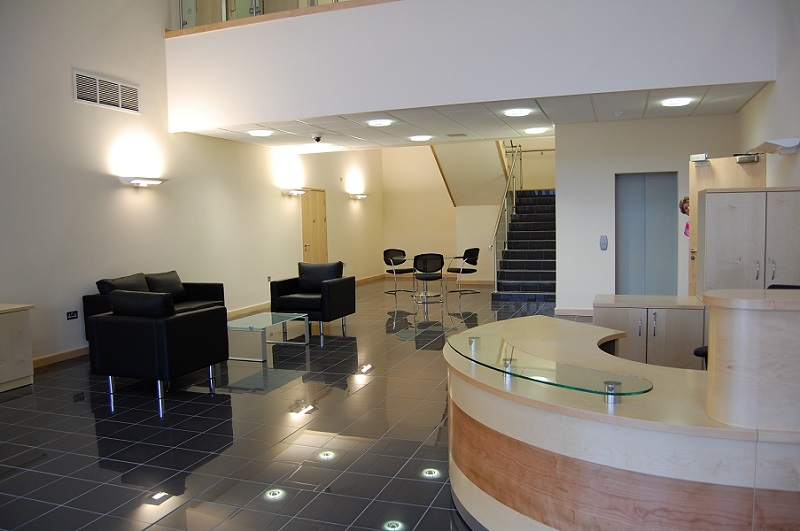 Devonport High School for Boys Science Laboratory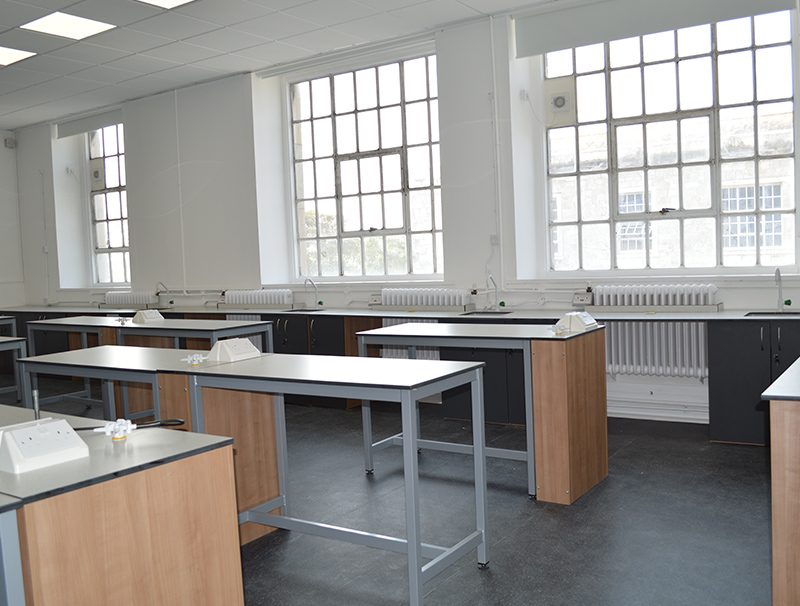 "The installation was completed on time and produced two high quality, modern labs. I would certainly use Westcare again as part of refurbishment programmes in the future."
John McConnell
Estate Manager
Devonport High School for Boys
We refurbished and modernised a second floor laboratory, including the creation of pods with gas and power for student use.
The whole room was cleared and all fixtures and fittings removed, including floor covering and pipework. The engineer laid new gas and power under the floor boards to fit into special pods taking gas taps and power boxes.
The ceiling was lowered and LED panels installed with new ceiling tiles. A modern, compliant gas safety system was installed together with non-slip safety flooring.
The whole area was decorated and benches, sinks and bespoke teacher's desk fitted to modernise the Laboratory.
We were tasked to design a modern working environment providing a high standard of inspirational benching and storage to encourage collaborative working.
The public areas reflect the ethos and professional expertise of the client.
Additional floor to ceiling units were required which needed to be streamlined and functional, as well as flexible to allow for expansion.
Foot Anstey LLP, Plymouth & Bristol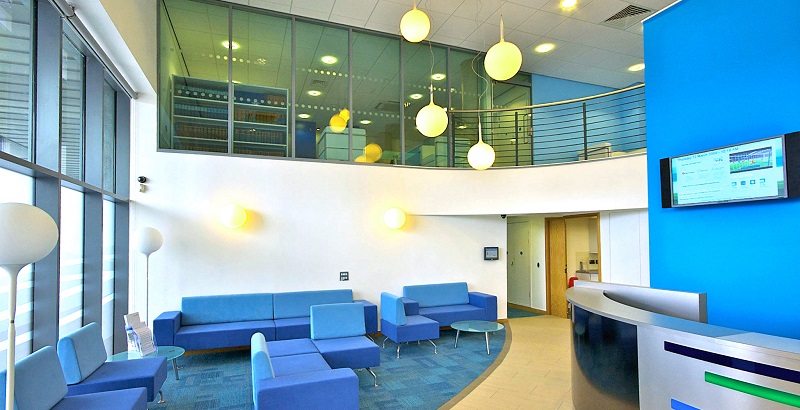 St Matthews C of E Primary Academy Fit-Out and Furnish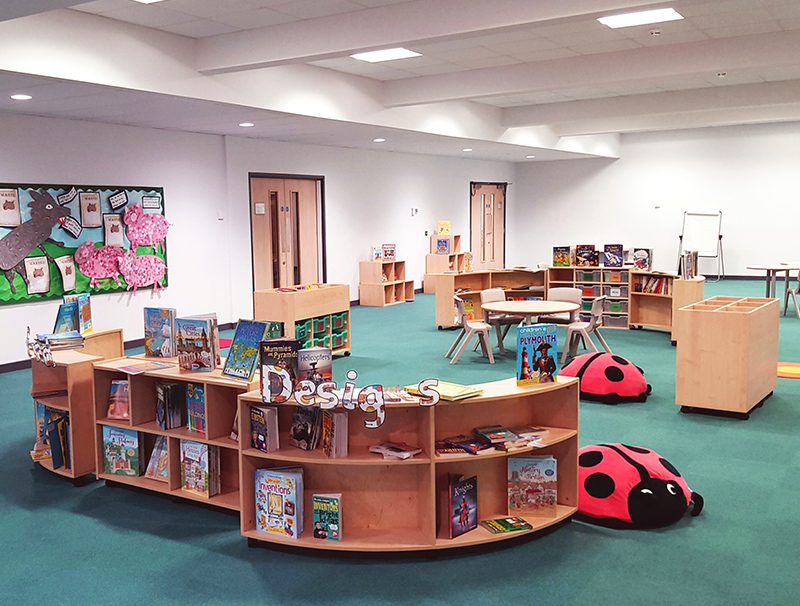 "Resourcing and creating a school environment, from scratch, has been an interesting and exciting journey and Westcare have supported us to create the vision. Westcare were chosen because of the service they provide, their pricing policy and the fact that we wanted to support a local company. They have sourced resources, manufactured bespoke furniture and provided advice and guidance on room layouts. I would highly recommend them."
Andrea Smith
Headteacher
Matthew's C of E Primary Academy
We were asked to supply a complete installation for the new St. Matthews C of E Academy in Derriford, Plymouth. This remit included classroom tables and chairs, hand towel dispensers, pens, pencils, exercise books and musical instruments, a total of 1756 classroom resources and 608 lines of furniture and janitorial products.
Once the order was placed we were able to produce individual room plans for the client together with a complete list of items required for each room.
Each classroom was furnished and co-ordinated by size and colour. The library was fitted with bespoke items creating ample storage with space for additional shelving as required.